BoPi Basic
The simpified version of BoPi for those that already have a regulated pool or don't want BoPi to do it all.
Control your pool from your smartphone
BoPi allows you simple control of your pool from your smarthphone, you can keep an eye on it or modify its settings without ever setting foot into the pool shed.
Multiple users can have access to BoPi so anyone in your household can check on the temperature or turn the pool off if needed.
The App is avaliable on iOS and Android.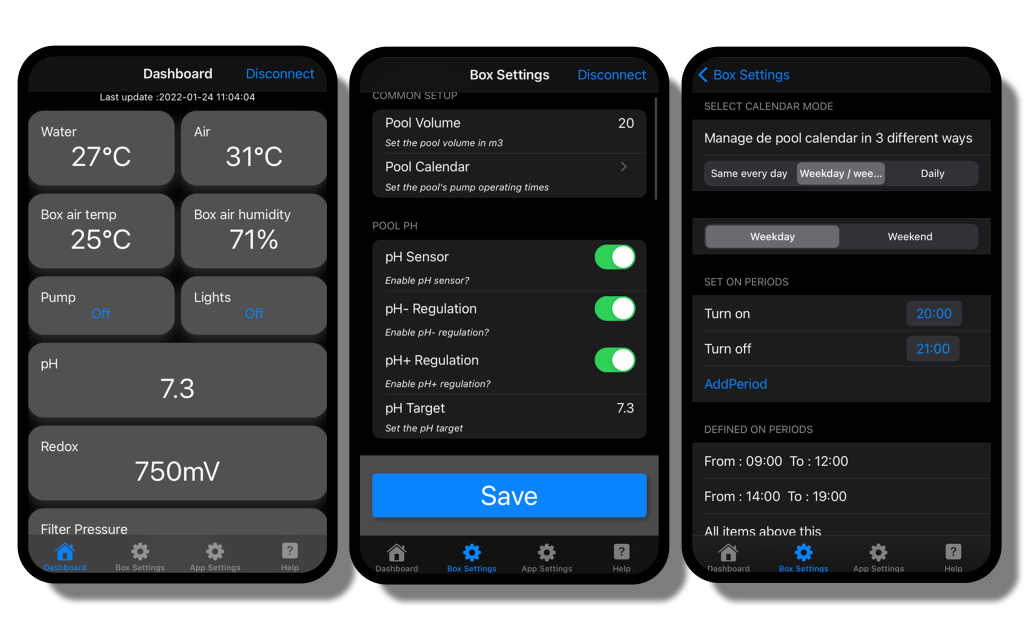 Typical use case
BoPi Basic is perfect for a pool that already has a salt generator and pH regulation device. In that case, BoPi Basic will allow you to have remote control over your pool pump's operating times and run your pool efficiently and just as you want it. You can also leave BoPi to decide how much running time your pool needs everyday, giving you the perfect balance between comfort, sustainability and savings.
BoPi Basic will be able to only turn on the salt generator and pH regulation device under certain circumstances or for a percentage of the operating times in order to avoid over regulation. Even if only to delay them turning on a few minutes after the pump starts running to make sure they don't over correct.
Alternatively, BoPi Basic is great for anyone that just wants a smarter way of controlling the pool's running time and doesn't want to include water regulation for a simple conversion to a smart pool and just enjoy the ease of use.
Easy to install
BoPi is meant to be easy to install for just about anyone. You'll only need a basic set of tools and follow our comprehensive instructions.
You should be able to install BoPi within a single day or even faster and the setup can then be done while having a drink sitting by the pool.
We are here to help if you have questions during the installation or setup.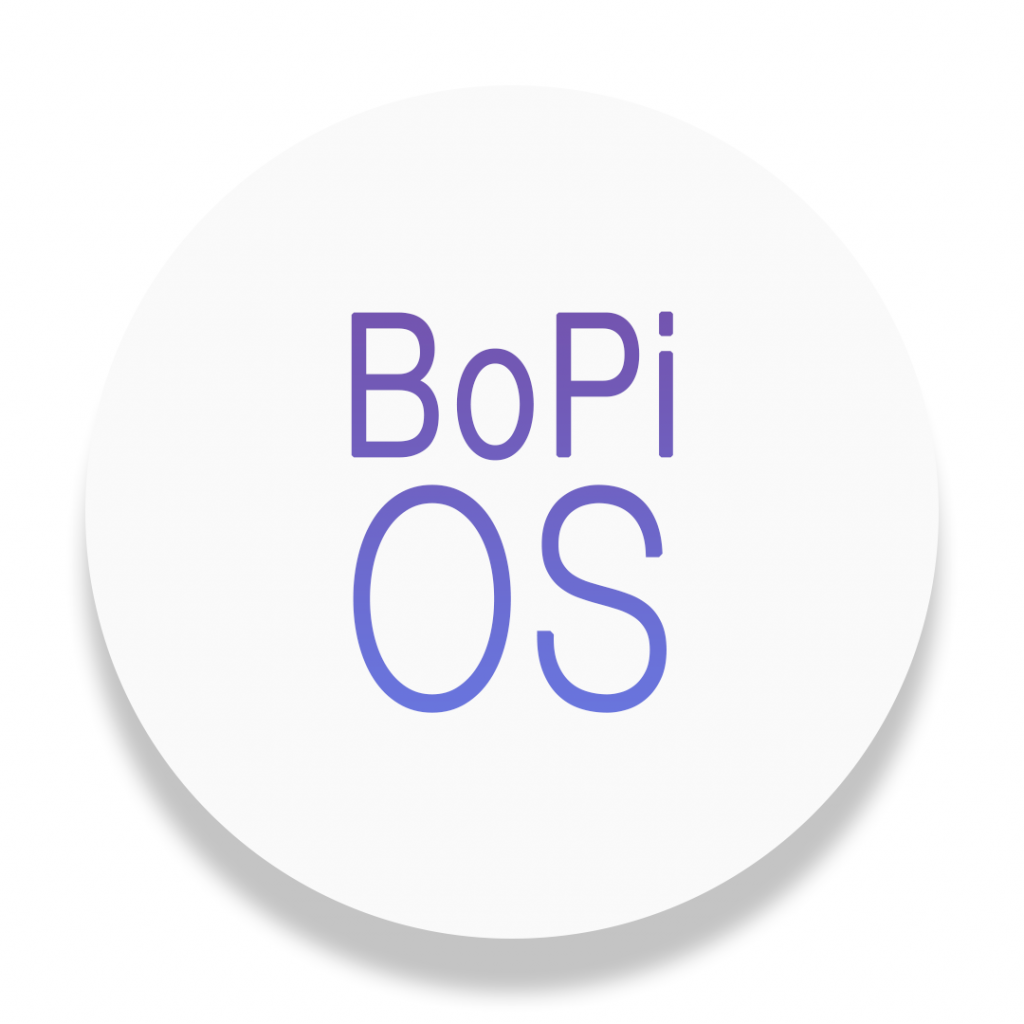 Finally a pool management software. Say hello to BoPi OS.
Built to make pool maintenance easy.
BoPi OS is the heart of BoPi hardware and upcomming extensions. It allows for unified communication protocols. Lightweight, highly configurable and supporting multiple communication methods, it can run a variety of modules as well as the main controller and you can talk to it from your smartphone, tablet or existing domotic system (Home assistant for example).