BoPi and BoPi basic are housed in 3D printed enclosures that are printed in France on demand. This allows us to reduce waste and unneeded inventory. It also reduces our industrial footprint.
This also means that if you have a 3D printer and want to, you can print your own enclosure in any color you want or even design your own enclosure either for fun or if you have particular needs.
If you want to print our enclosure model, you will find it as a 3MF file. If you want to design your own, you will find below all the information and files you need.
If you design your own enclosure, please share it with us or the world and we can add it here so other users can use your design.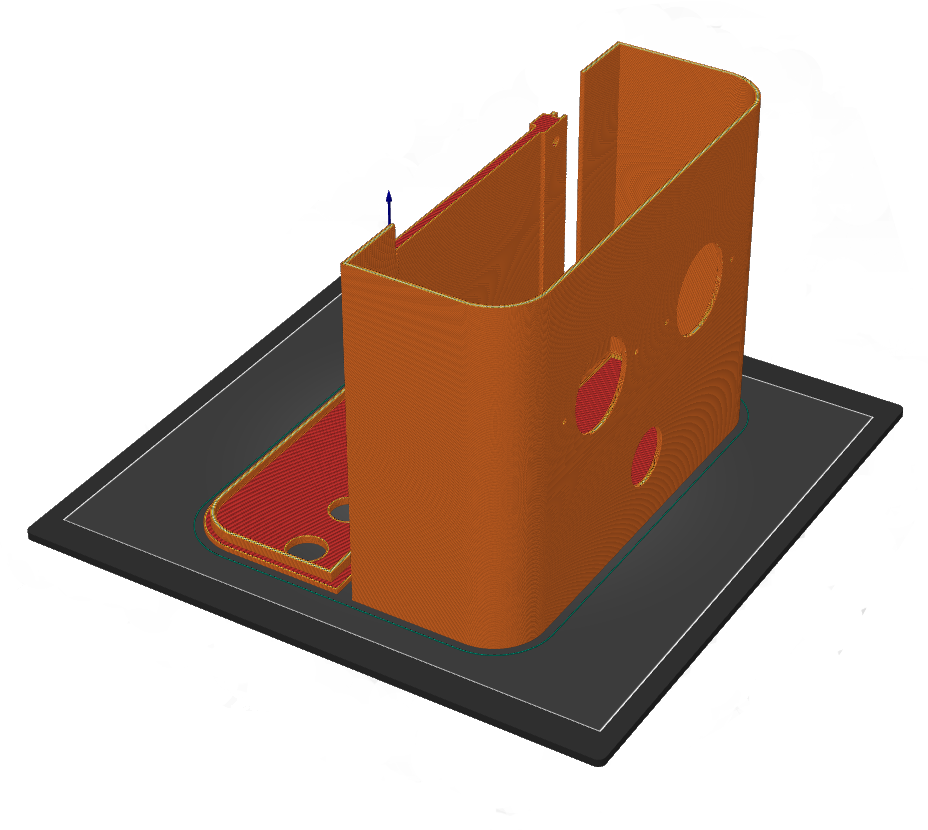 3D print the standard enclosure
We recommend using PLA+ or a stronger material for BoPi's enclosure.
The enclosure is made of two parts that fit together so you will need to have a properly set up printer (any printer will do). you will also need good adhesion to the bed so that the pieces are straight.
Feel free to send us pictures of your prints.
click on the images of the chassis and covers to download a 3MF file that can then be used in your slicer of choice. The cover should be printed upside down.
You can of course design your own BoPi or BoPi basic enclosure, you can download all the information you need so that the enclosure fits our PCB and accessories.
We provide you with a simplified model with the needed information for your design and some design pictures with all the dimensions you need.
click on one of the models to download it.
Click on images to view fullscreen then you can save them to your computer.